DMG MORI TECHNOLOGY EXCELLENCE 01 - 2023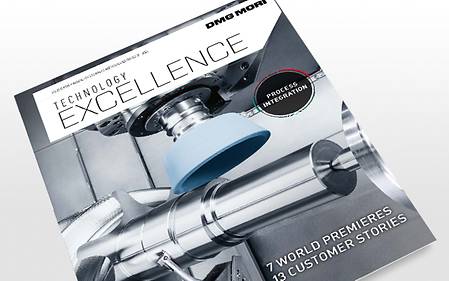 The latest issue of TECHNOLOGY EXCELLENCE is here and shows ways into the future on almost 100 pages.
Process integration holistically redefined - that is the claim we realize with our machines. 
Our 8-in-1 multi-purpose machines turn, mill, grind, gear, measure, use ULTRASONIC & LASERTEC technology, manufacture additively and are optimally networked with systems for automation and digitization.
For example, with the world's largest automation portfolio - with 13 product lines and 57 products. 
And they follow the guidelines of the DMG MORI Green Economy. 
Discover the latest issue of our customer magazine 01-2023.