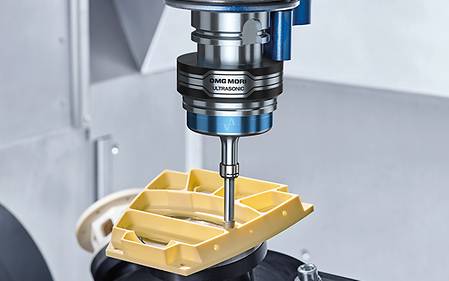 ULTRASONIC technology integration for an expanded machining portfolio
Technology integration via HSK-A63 / HSK-A100 / HSK-E50 actuator system
ULTRASONIC superimposition of the tool rotation with amplitudes up to > 0.254 µin.
Automatic frequency detection -adaption, amplitude regulation and automatic feed adjustment
Up to 50% reduced process forces due to ULTRASONIC allow: higher feeds, better surface finishes up to Ra < 0.00254 µin. and longer tool life.