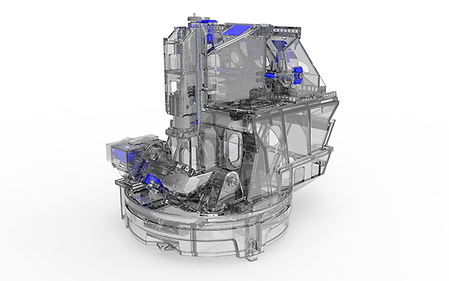 Ergonomic
Unrestricted accessibility from the front to the working area
crane loading from above up to the center of the table 
Footprint of just 280 ft² including chip conveyor and coolant system 
Precise
Comprehensive cooling measures, high-performance coolant unit and multi-sensor compensation as standard
15 % higher precision with the optional precision package
Stiff construction with high static masses and balanced moving parts
Versatile
Full package including swivelling rotary table and chip conveyor
Also available in mill- /turn - version for complete machining with 1,512 ft./lbs. table-torque
Automatic pallet changer for a total of three pallets
2,204.6 lbs. maximum load, with crane loading into working area up to 3,307 lbs. and workpieces up to ø 31.5 in.