The supporting pillar in Piedmont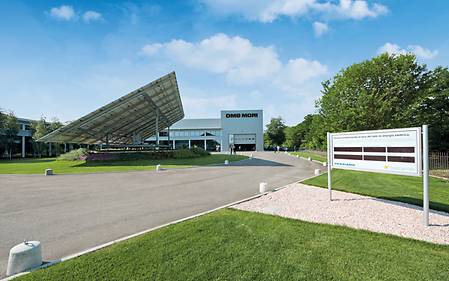 Location is Piedmont region, northern Italy sought-after region for wine connoisseurs and nature lovers. But it is also the economic center for, above all, automotive and aerospace, with Turin as its capital. Tortona is situated in the center of Piedmont and on the banks of the Scrivia, which was already mentioned by Julius Caesar in his writings. 
In medieval times, Tortona was first a fortress city before becoming a free city. With advances in industrialization, it later developed into a center for machine building, above all to meet agricultural needs. Parts for tractors and harvesters were made here – and since 1940, also for pressing machines.
The distance to main cities is Milan (80km), Genoa (70km) and Turin (120km) and it is located in a very convenient area; there are 5 airports within 150 km, it means max. 1,5 h drive. Furthermore Tortona is a crossing point for 3 main motorways connecting cities in North of Italy with Genoa port and Alp tunnels to France and Swiss.
Graziano was founded in 1940 and started its activity by producing conventional horizontal lathes. The production of CNC lathes, which today covers the complete Graziano production, started already at the end of 70's. Nowadays Graziano relies on a program of high-tech CNC horizontal lathes with high performances obtained thanks to innovative solutions.