Manufacturing in Tianjin – The world in miniature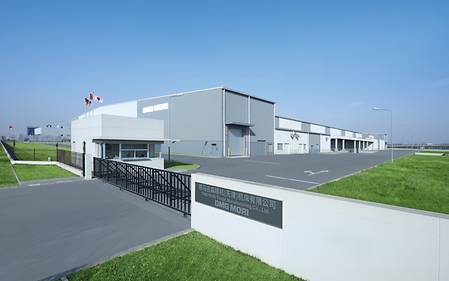 Tianjin, a charming city with both modern and classical beauty and mixture of both Chinese and western culture, is the strategic fulcrum of Maritime Silk Road and the intersection point of "One Belt One Road". DMG MORI China Tianjin factory is located here, covering a total area of 90,000 square meters. It is only 30 kilometers away from Tianjin Binhai International Airport and 20 kilometers away from Tianjin Xingang Port, therefore it has great convenience for transportation, logistics, import and export business. Tianjin production is modern, efficient and equipped with mature and stable management mode. Rigorous and standardized operation is applied on every detail through the entire workflow.
Tianjin production mainly includes NHC horizontal machining centers, CMX Vc vertical machining centers and LPP, CPP, RPS automatic flexible production line. Among those, the locally manufactured LPP, CPP & RPS are the representatives of high-standard intelligent manufacturing technology. It can significantly improve the productivity and utilization of machines.