Seebach – Tradition and Innovation made in Thuringia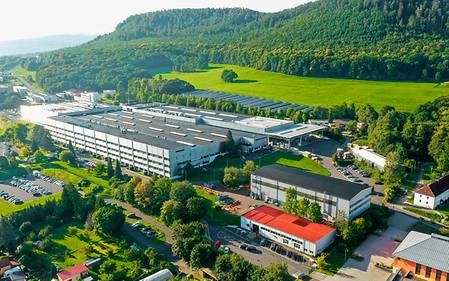 Seebach in Thuringia is directly linked to the German industrial history. In 1862, the brothers Thiel founded a factory for metal goods. First, the production included metal fitting for pipes and small metal goods. Afterwards, the company specialized their core business to the production of clocks. In 1901 they started with the development and production of special machines and tools for manufacturing clocks. The production program included small lathes, milling machines, multiple-spindle heads, eccentric presses and other machine tools. Almost 70 years later, the construction work of the production plant in Seebach began. Already after one year, the production started with the manufacturing of universal milling machines and drilling machines as well as machine tools. 
Today the DMG MORI subsidiary DECKEL MAHO Seebach GmbH is one of the most important employer in the region and has approximately 600 skilled workers at its 155,000 m² location. The core competence of DECKEL MAHO Seebach consists of 5-axis milling. The DMU 50, the most successful product of the DMG MORI, can proof the 5-axis competence. The assembly capacity of DECKEL MAHO Seebach is up to 2,000 machines per year.