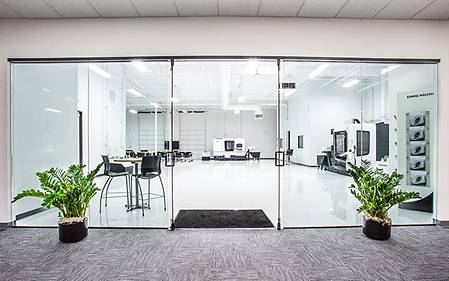 Starting in 2019, we support you with 8 local Service Engineers, as well as an experienced local Applications Team. Beyond that, we help you maintain a more profitable, competitive and reliable manufacturing environment around the clock with our network of more than 370 DMG MORI Service Engineers and 170 DMG MORI Application Engineers in the USA.
DMG MORI appointed Dr. Christian Rauch to manage the new local organization. Dr. Rauch has been with the company for more than 5 years and served in numerous management and sales positions worldwide. To complete the new structure, Mr. Jason Nevarez manages the local Service Team and Mr. David Goldstein is in charge of the local Applications Team. This management setup will ensure that we provide the best network of talent to drive innovation and deliver the highest level of customer service.
If you are interested in our products, please contact your local DMG MORI Silicon Valley TC and experience our new Customer First Commitment. For direct inquires related to service, spare parts and engineering call: 855-DMG-MORI (364-6674).
We would also like to take this opportunity to invite you to our annual Innovation Days in Chicago, taking place May 13-16, 2019, where you can experience our latest technology live.
We wish you a new year filled with prosperity, joy, and satisfaction!
Yours sincerely
James V. Nudo
President DMG MORI USA 

Dr. Christian Rauch
General Manager DMG MORI Silicon Valley