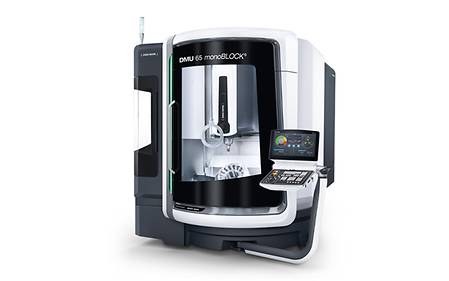 Chicago, IL – DMG MORI, an industry leading machine tooling manufacturer, partners with IN4.OS US LLC, an organization focused on developing advanced manufacturing enterprises for strategic sectors, to construct Smart Factories of the Future. The partnership has executed the inauguration of IPSUM Technologies LLC, the first Smart Factory of the Future and is effective immediately.

Smart Factory of the Future, an IN4.OS US LLC concept, is a cyber-physical system, location agnostic factory that has the ability to deliver flexible and scalable manufacturing capabilities. IN4.OS US LLC has launched the IPSUM Technologies LLC as the initial Smart Factory of the Future. IPSUM Technologies LLC will be located in Pickens County, South Carolina and will operate DMG MORI manufacturing equipment.

DMG MORI's advanced technologies will aid in the manufacturing process. Ipsum Technologies LLC purchased nine machines from the manufacturer. Among the DMG MORI 5-axis machine purchases were DMU monoBLOCK as well as DMU/C FD duoBLOCK machines, which are built in the production plant
DECKEL MAHO Pfronten in Germany.