my DMG MORI
A NEW SERVICE CONCEPT! 
A CUSTOMER PORTAL USED BY OVER 20,000 CUSTOMERS IS NOW LAUNCHED IN THE USA
my DMG MORI was first implemented in the European countries and will soon be celebrating its first birthday! Looking back, how do you think the customer portal has performed up to now?
Very positively. After just one year, our customer portal my DMG MORI has become indispensable to our customers. You can experience the added benefits right from the first time you use it. The online service enquiry eliminates queues, searching for the machine number and also any misunderstandings when making a request. Thanks to the intuitive operation and the direct routing to the right service experts, my DMG MORI has proven itself as not only more convenient but also capable of finding a solution faster compared with reaching for the telephone. The my DMG MORI app makes it possible to track the process status at any time – live and from any location. And our customers really appreciate the availability of all documents.
So the start has been extremely successful. What are the next steps?
Well, we certainly won't be resting on our laurels! A further milestone will be direct communication with the service expert responsible for the case throughout the entire period. Moreover, suitable solutions will also be provided based on the inquiry under the keyword "self-service". What's important is that my DMG MORI is and will remain free of charge.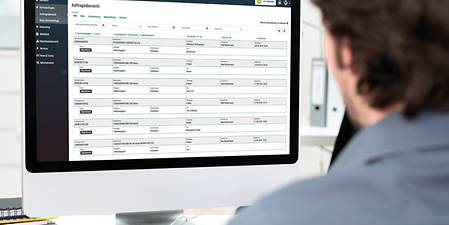 30 % time-savings and maximum transparency compared to service hotlines 
my DMG MORI has the right of way – the highest priority in processing 
Track & trace – live and up-to-date processing status at all times 
Free of charge – my DMG MORI is and will remain free of charge
NETservice
DMG MORI'S SOLUTIONS TO REMOTE SERVICE
ENHANCED SUPPORT WITH NETservice

In addition to my DMG MORI, we are pleased to introduce NETservice as another highlight of our Digital Service solutions.
When in-person visits are not possible—for example, due to a pandemic lockdown, remote assistance is key to ensure our customers can still receive excellent support. NETservice allows DMG MORI Service to assist and diagnose customer's difficulties by a secure remote connection to their machine. Together with DMG MORI 24/7 hotline, customers can expect a quicker diagnosis and recovery.
Improved communication during phone support
As manufacturers look to increase their production while staying on schedule with deadlines, unexpected downtime can be costly. We are determined to have our customers back up and running as soon as possible. However, traditional phone support lacks the capability to fully capture the customer's downtime issues. Getting customer communications right is critical and with we can do so. Our DMG MORI hotline can see exactly what the customers see on their control panel through a secure remote access for a deeper investigation.
Optional livestreaming camera
Now what if customers want to show physical objects such as parts or a spindle inside of the machine? With SERVICEcamera, an optional handheld camera integrated with NETservice, customers can livestream video of any issues and will be reflected on the DMG MORI side.
SERVICEcamera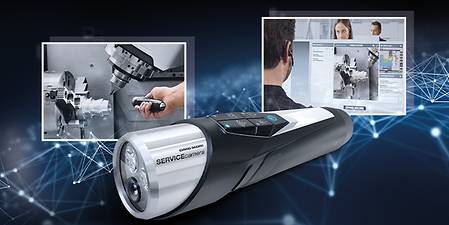 Optional camera developed by DMG MORI 
Plug-and-Play livestream connection for NETservice 
Fast and secure WiFi transmission + Splash-proof housing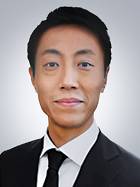 Amane Sudo
Chief Operating Officer
DMG MORI Software Technology Solutions USA, Inc.